CAPITAL KNEE
The Capital is a hydraulic, single-axis knee joint that is easy to use for both patients and clinicians. Featuring smooth and responsive hydraulics during both swing and stance phase, this knee effortlessly accommodates the variable gait of the user. Durable, sleek, and fresh water friendly, the Capital is handmade in America with care. This knee also features easy mode selection and standard 4mm adjustments for simple set up. The Capital is a strong, reliable solution for moderate to high activity users.
Victor knee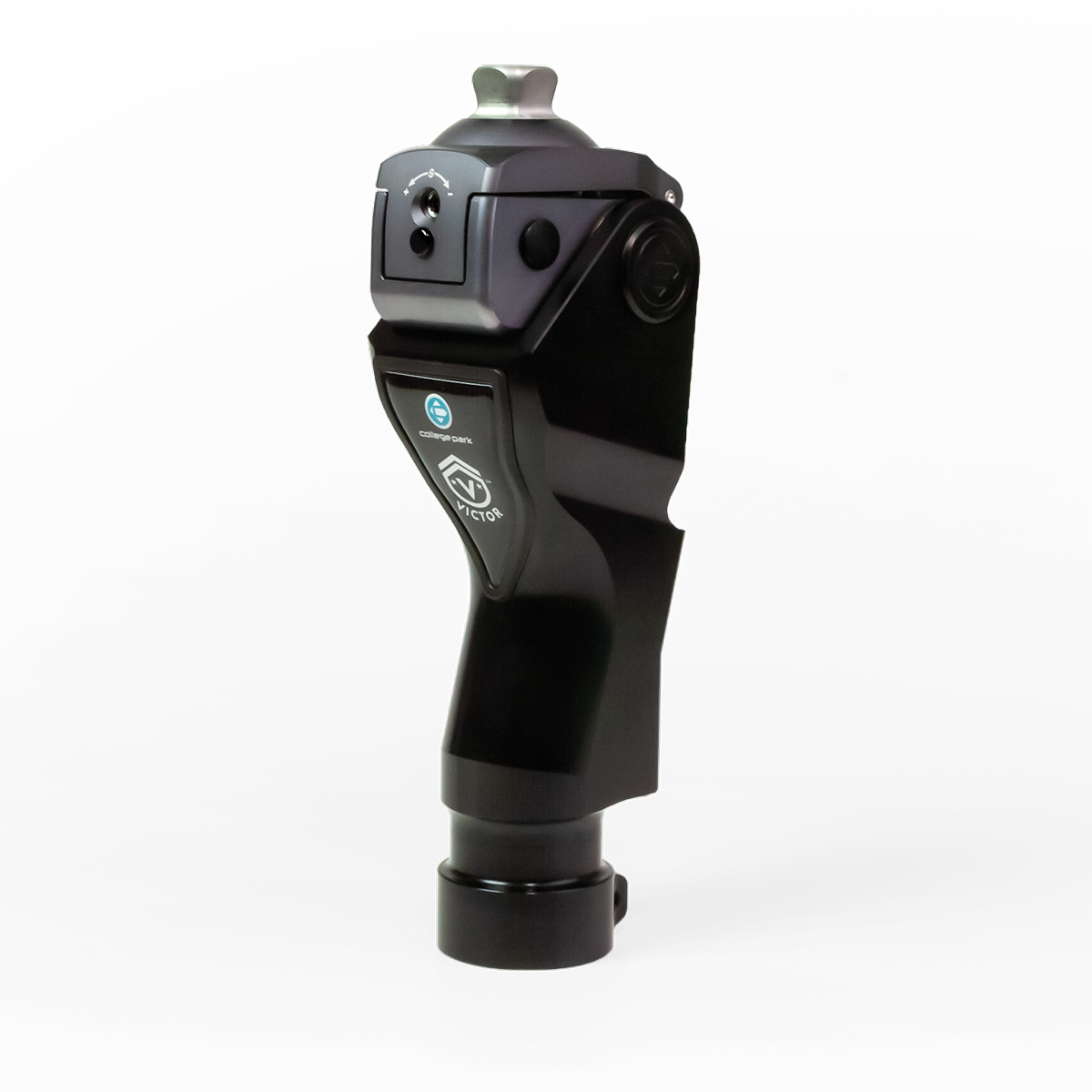 Step victoriously. The Victor knee is a single axis, pneumatic knee joint featuring a friction brake to control stance phase. This knee is the ideal solution for low to moderate activity users, as it can adjust to accommodate both slow and fast paced walking. It also works well for patients looking to increase their activity level after rehabilitation. The Victor is an economical option that instills confidence and freedom in patients.
Soleus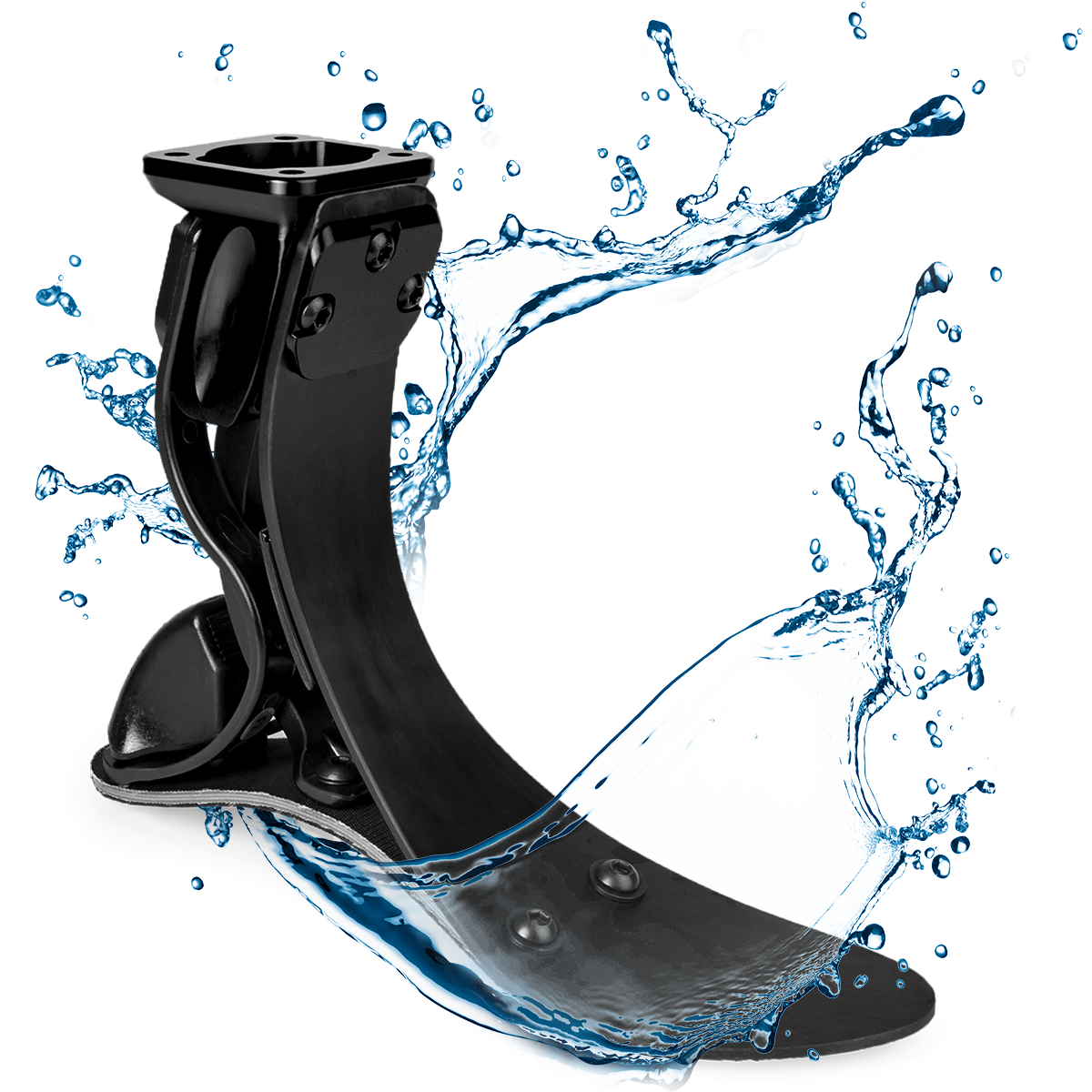 The first to incorporate Integrated Spring Technology (iST®), the Soleus is built to provide natural movement with a progressive, 3-staged response and a superior range of motion. The foot integrates Intelliweave composite springs through a tough, flexible plantar belt that responds to varying impacts. The unique, scaled design also provides 10 mm of vertical compliance for enhanced comfort. The Soleus accommodates a moderate activity lifestyle up to high-impact Paralympic athletes.
Venture
With a full-length toe lever, the Venture provides a higher frequency dynamic response for more active users. Highly engineered bumpers and flexible Intelliweave® composites work together for an ultimate progressive response. The tri-axial, custom-built foot includes our exclusive Stride ControlTM feature for effortless fine-tuning without disassembly.
Horizon HD
The updated and improved Horizon HD brings College Park's composite expertise to a carbon fiber laminate design. Constructed with aircraft-grade materials, this foot allows for a high weight limit and increased durability. Even with a low-profile and lightweight design, the dynamics of the foot provide superior energy return for high-impact users.
Odyssey K3
Introducing the next step in the Odyssey line of hydraulic feet from College Park. Hydraulic feet are renowned for increasing ground contact. The Odyssey K3 utilizes the patented curved hydraulic ankle plus a higher frequency carbon fiber foot base for increased dynamic response. The robust ankle housing and angular positioning were designed for moderate-impact users able to balance without assistance. The combination of smooth hydraulics and a dynamic foot base brings exceptional performance during activities like aggressive city walking or multi-terrain hiking.
Très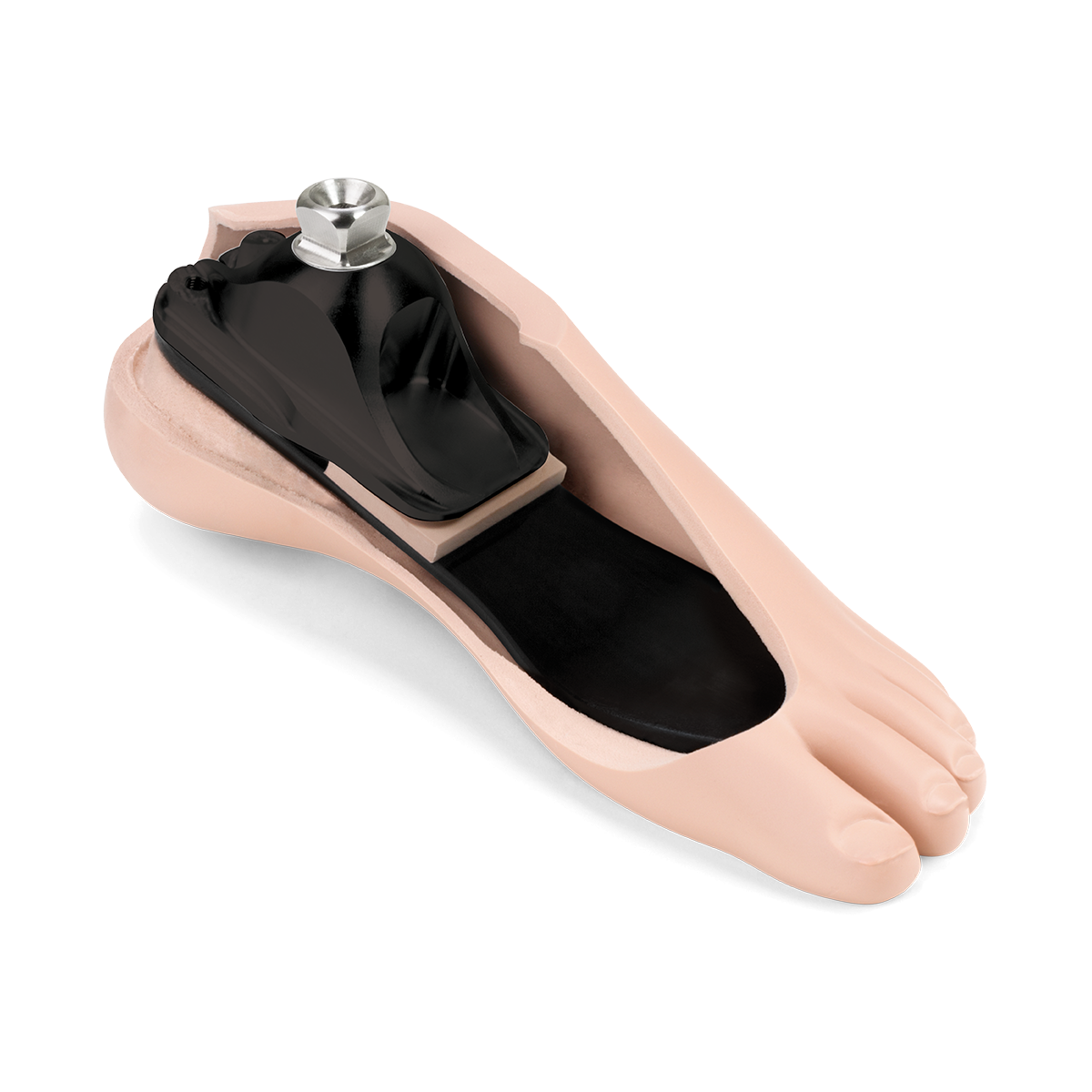 The Tempo/Très provides high-end College Park gait matching in a value class foot. The service-free design comes with a full length toe lever, providing stored energy for a natural response and extra ground contact for stability. The Tempo/Très is custom built for each individual and is an ideal solution for K2 patients that need extra durability and controlled range of motion.
Transtibial kit With Pyramid Adapter
The Trans-tibial Kit w/ Pyramid Adapter includes:
30 mm Tube Adapter, 250mm
30 mm Tube Clamp
4-hole pyramid adapter (w/pin-lock hole)
Torsion Adapter
College Park's new torsion adapters provide smooth rotation while reducing forces to a patient's socket and residual limb. Made of titanium and stainless steel, this durable component is easily adjustable for prosthetists. It offers a maximum of 20° of internal and external rotation. Users can twist and turn with ease, improving comfort for walking or recreational activities like golf, skateboarding, and tennis.
Metro Liners Genesee